In the ever-evolving landscape of smartphone technology, users now demand cutting-edge technology that offers unparalleled power and efficiency. OPPO recently launched its all-new Reno10 series, a remarkable lineup of smartphones that redefines the charging experience, setting new standards for speed and durability. At the forefront of this groundbreaking series stands the Reno10 Pro+ 5G, designed to empower users with lightning-fast charging and long-lasting battery life. With an unwavering commitment to user satisfaction, the Reno10 series stands as a testament to OPPO's pursuit of innovation.
100/80/67W SUPERVOOC™: Lightning-Fast Charging
The Reno10 Pro+ 5G leads the pack with its groundbreaking 100W SUPERVOOC™ and,700mAh big battery, delivering an impressive 50% charge in just 9.5 minutes and a full charge in only 27 minutes. Undoubtedly, the Reno10 Pro+ 5G ranks among the fastest charging smartphones on the market.
The Reno10 Pro 5G follows closely with an incredible 80W SUPERVOOC™, achieving a 48% charge in just 10 minutes and a full charge in 28 minutes through its 4,600mAh dual-cell battery. Lastly, the Reno10 5G offers a super-charged 67W SUPERVOOC™, fully charging the phone's 5,000mAh big battery in just 47 minutes, making it one of the fastest charging smartphones in the economic price range.
Lasting Power for Uninterrupted Use
Beyond its unrivaled charging speed, the Reno10 Pro+ 5G's 4,700mAh large battery supports up to 1.6 days of standby time on a full charge, with only 5% battery consumption during a 9-hour standby at night. In tests conducted at the OPPO Lab, just 5 minutes of charging can support an impressive 3.3 hours of YouTube playback, 3 hours of Instagram browsing, or 3.2 hours of continuous WhatsApp use.
Similarly, the Reno10 Pro 5G's 4,600mAh battery supports up to 1.5 days of standby time and offers 3.2 hours of YouTube playback, 2.8 hours of Instagram browsing, or 3 hours of continuous WhatsApp use with a 5-minute charge. The Reno10 5G delivers 2 hours of YouTube playback or 2.2 hours of Facebook browsing with the same charge.
The Most Durable Battery in the Industry
OPPO's exclusive Battery Health Engine is the driving force behind the Reno10 series' exceptional battery lifespan. It ensures the battery remains in good condition for up to 1,600 charge and discharge cycles, surpassing industry standards. Since its debut last year, the Battery Health Engine has been integrated into over ten OPPO smartphone products, providing improved user experiences and contributing to sustainability efforts. As a testament to its green innovations, the Battery Health Engine has been awarded the 2023 SEAL Sustainable Product Award.
SUPERVOOCTM S Power Management Chip: Efficiency Redefined
Powering the Reno10 Pro+ 5G is OPPO's self-developed SUPERVOOC™ S power management chipset. This innovative chip consolidates various functions in one chip, including charging, discharging, decoding, reset, battery protection, and power outage functions, resulting in a 45% reduction in motherboard space needed for charging and discharging components. With an industry-leading 99.5% discharge efficiency, this chip optimizes battery usage, extending the phone's usage time.
Reliable Charging with TÜV Rheinland Certification
Safety and reliability are paramount in OPPO's charging solutions. The Reno10 Pro+ 5G has earned the prestigious TÜV Rheinland Safe Fast-Charge System Certification, undergoing a series of 40 tests to assess the reliability of the charger, cable, mobile phone, and charging system under extreme conditions. This certification guarantees a dependable OPPO flash charging experience, providing users with peace of mind.
Ultra-low Temperature Charging Mode: Charging in Extreme Conditions
The Reno10 series goes beyond conventional charging capabilities with its Ultra-low Temperature Charging Mode that operates efficiently even in extremely cold environments ranging from 0°C to -25°C. The Freeze Protection Algorithm measures the battery temperature, enabling the system to intelligently activate Ultra-low Temperature Charging Mode when needed. During low-temperature charging, high-load processes generate heat through the middle frame and graphite, safely bringing the battery to normal operating temperature for seamless charging even in subzero environments.
The OPPO Reno10 series raises the bar with its fast-charging capabilities and long-lasting battery performance, presenting users with a seamless and reliable charging experience. Say goodbye to charging anxiety and embrace uninterrupted usage with the Reno10 series, setting new benchmarks for smartphone charging in today's fast-paced world.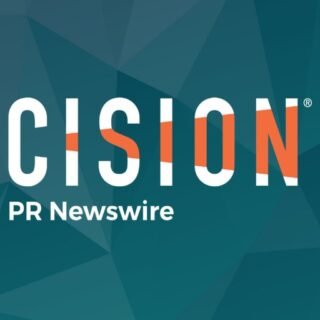 PRNewswire