The "Business Support Services Global Market Report 2023" report has been added to ResearchAndMarkets.com's offering.
The global business support services market has experienced significant growth, expanding from $624.82 billion in 2022 to $681.66 billion in 2023, at an impressive compound annual growth rate (CAGR) of 9.1%. Projections indicate that the market is poised for further expansion, reaching a value of $931.35 billion by 2027, with a CAGR of 8.1%.
Among the regions, Western Europe emerged as the largest market for business support services in 2022, followed by Asia-Pacific. The market report encompasses a comprehensive analysis of regions, including Asia-Pacific, Western Europe, Eastern Europe, North America, South America, the Middle East, and Africa.
Artificial intelligence (AI) is playing a pivotal role in customer support activities, offering substantial benefits to businesses. AI systems are capable of performing tasks that traditionally required human intelligence, such as speech recognition, language translation, visual perception, and decision-making.
By leveraging AI, organizations can handle customer grievances and interactions without human intervention, leading to enhanced efficiency and reduced operational costs. Additionally, AI enables bulk ticket management, multi-language support, and auto-responding to large volumes of emails. Noteworthy companies utilizing AI in customer support include China Merchant Bank, Fiat Argentina, Toshiba France, and KLM airlines.
Major companies in the business support services market are 
Apple
Teleperformance SE
Equifax inc
S&P Global Inc
Moodys Corporation
TransUnion
PRA Group
Inc
Intrum AB
WNS (Holdings) Limited
Transcom WorldWide AB.
Key Topics Covered:
1. Executive Summary

2. Report Structure

3. Business Support Services Market Characteristics
3.1. Market Definition
3.2. Key Segmentations

4. Business Support Services Market Product Analysis
4.1. Leading Products/Services
4.2. Key Features and Differentiators
4.3. Development Products

5. Business Support Services Market Supply Chain
5.1. Supply Chain
5.2. Distribution
5.3. End Customers

6. Business Support Services Market Customer Information
6.1. Customer Preferences
6.2. End Use Market Size and Growth

7. Business Support Services Market Trends And Strategies

8. Business Support Services Market – Macro Economic Scenario
8.1 COVID-19 Impact On Business Support Services Market
8.2 Ukraine-Russia War Impact On Business Support Services Market
8.3 Impact Of High Inflation On Business Support Services Market

9. Business Support Services Market Size And Growth
9.1. Market Size
9.2. Historic Market Growth, Value ($ Billion)
9.2.1. Drivers Of The Market
9.2.2. Restraints On The Market
9.3. Forecast Market Growth, Value ($ Billion)
9.3.1. Drivers Of The Market
9.3.2. Restraints On The Market

10. Business Support Services Market Regional Analysis
10.1. Global Business Support Services Market, 2022, By Region, Value ($ Billion)
10.2. Global Business Support Services Market, 2017-2022, 2022-2027F, 2032F, Historic And Forecast, By Region
10.3. Global Business Support Services Market, Growth And Market Share Comparison, By Region

11. Business Support Services Market Segmentation
11.1. Global Business Support Services Market, Segmentation By Type, Historic and Forecast, 2017-2022, 2022-2027F, 2032F, $ Billion
Document Preparation Services
Telephone Call Centers
Business Service Centers
Collection Agencies
Credit Bureaus
Other Business Support Services
11.2. Global Business Support Services Market, Segmentation By Organisation Size, Historic and Forecast, 2017-2022, 2022-2027F, 2032F, $ Billion
Large Enterprise
Small and Medium Enterprise
11.3. Global Business Support Services Market, Segmentation By Mode, Historic and Forecast, 2017-2022, 2022-2027F, 2032F, $ Billion
12. Business Support Services Market Metrics
12.1. Business Support Services Market Size, Percentage Of GDP, 2017-2027F, Global
12.2. Per Capita Average Business Support Services Market Expenditure, 2017-2027F, Global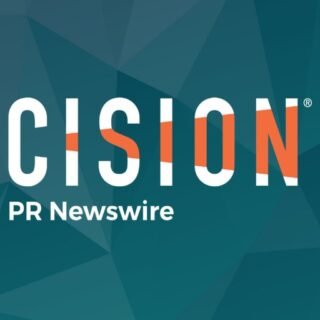 PRNewswire