Today, Cannes Lions, the most prestigious global industry awards, has named BBDO the Network of the Decade in a new report. The Lions Creativity Report of the Decade is the first of its kind in Cannes Lions' history, recognizing sustained creative excellence over the last 10 years. The report celebrates the companies that have produced game-changing bodies of work time and time again.
Over the past decade, BBDO Worldwide has amassed over 16 Grands Prix, 4 Creative Effectiveness Lions, 3 Titanium, 150 Gold, 4 Glass, 281 Silver and 471 Bronze Lions. Throughout the festival's history, BBDO Worldwide has been named Cannes Lions Network of the Year for a record seven times—more than any other agency network.
"The Lions Creativity Report of the Decade provides us all with rich insight. There's a lot to learn from those who consistently produce game-changing work that transcends limitation and sets the bar for the future of creativity. It's an honour to recognise BBDO as the first Lions Network of the Decade, alongside all of our winners, and celebrate the world-class, creative companies who have consistently sustained creative excellence – adapting, evolving and innovating year after year," said Simon Cook, Managing Director, Cannes Lions.
In addition to winning Network of the Decade, AlmapBBDO was named Global Agency of the Decade, and #1 Agency of the Decade in the Latin American Region.
BBDO New York ranked third in the world and #2 in North America; AMVBBDO ranked eighth in the world and #2 in Europe; and Colenso BBDO ranked 10th in the world and #1 in the Pacific Region.
Two other BBDO offices ranked in the top 10 in the Pacific Region: Clemenger BBDO Melbourne at #2, and Clemenger BBDO Wellington at #10. And, the Network had two top agencies in the Middle East & Africa: Impact BBDO Dubai at #6 and Net#work BBDO Johannesburg at #7.
"We designed BBDO to be a 'global boutique,'" said David Lubars, Chief Creative Officer BBDO Worldwide. "In other words, fast, nimble, innovative, collaborative, highly creative—and able to do it at scale. This recognition is a wonderful confirmation of that."
Due to the ongoing COVID-19 pandemic, the 2020 Cannes Lions Festival of Creativity was postponed. In its place, the annual festival launched Lions Live—a digital education, inspiration and networking experience that ran throughout this past week, during the originally planned dates for the festival. The week-long event culminated with the release of the festival's first-ever Lions Creativity Report of the Decade.
You can read the full Lions Creativity Report of the Decade here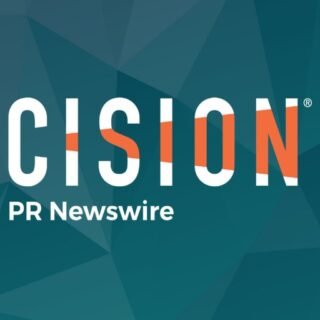 PRNewswire