Ascend.io, the leader in data pipeline automation, today announced the availability of its cloud-based data engineering platform in the European region. Now, data engineers, data architects and analytics engineers can build intelligent data pipelines for Snowflake, Databricks, and Google BigQuery through Ascend's fully managed Software-as-a-Service (SaaS) platform.  Data will never be exported or processed outside of the EU, allowing enterprises to meet strict data sovereignty requirements without having to host their own deployment of the software. Ascend's EU-based cloud offering is generally available to all customers today.
Ascend is bringing this cloud offering to Europe in response to rapidly growing demand driven by large digital transformations and new digital native business models. Ascend already supports customers in the region including News Corp and Maytronics, and regularly fields requests from digital natives for more accelerated deployment options. As Ascend's partners Snowflake and Databricks continue to expand in the region, the demand for scalable data pipeline solutions has skyrocketed. Snowflake reports growing FY23 revenue in the region by 72% YoY, and Databricks has grown its team size 75% in the region over a similar period.
Ascend's native cloud offering provides a lower barrier to its intelligent data pipeline controller that reduces up to 91% of repetitive data engineering tasks, reduces data software costs by 68% and can lower ETL cloud consumption bills by up to 30%. Now, even the leanest data engineering teams can meet data privacy, security and sovereignty requirements in their local regions.
"Ensuring data remains within a country's geographic borders while providing a self-managing SaaS experience for data pipelines is no small feat. This expansion ensures that European data professionals can focus on building intelligent data pipelines 10x faster without worrying about compliance or technical backends," said Sean Knapp, CEO of Ascend.io.
Data teams in Europe can now enjoy:
Instant Access & Setup: Just enter credentials and immediately tap into the world of intelligent data pipeline automation.
Complete Data Sovereignty: Uncompromising compliance with European data sovereignty regulations, ensuring data remains strictly within national boundaries.
Stellar Savings & Efficiency: As endorsed by industry giants like News Corp, and Maytronics, Ascend's users report up to 91% less effort in data prep and transformation, a 68% cost reduction in their data stack, and up to 30% less cloud resource consumption.
Seize the Future of Data Pipeline Automation: Embrace the future of data pipelines with Ascend's free trial of the new SaaS offering, perfectly complementing the trusted, fully dedicated tenant deployment that's been at the forefront of progressive data engineering teams for years.
ABOUT ASCEND.IO
Ascend is the leader in Data Pipeline Automation for building the world's most intelligent data pipelines. It's a single platform that detects and propagates change across your ecosystem, ensures data accuracy and quantifies the cost of your data products.
Customers can automate up to 90% of repetitive data engineering and reduce infrastructure costs with one place for end-to-end observability and automated lineage tracing. The Ascend intelligent control plane enables customers to automatically detect, manage and propagate change, maintain data integrity, and prevent errors. Customers can also accurately cost data products with metadata-driven insights into team and solution resources used across their landscape. Ascend partners at every step of the data journey with product innovation and expert support that frees customers to focus on achieving goals. Learn more at Ascend.io or follow us @ascend_io.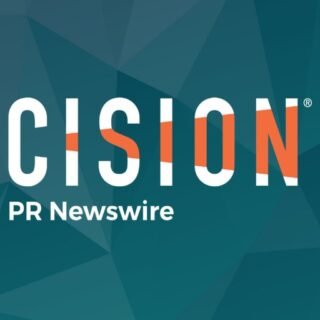 PRNewswire