Area 1 Security, the first and only preemptive email security company, announced it has closed $25 million in growth funding led by new investors, ForgePoint Capital, along with current investors Kleiner Perkins, Icon Ventures and Top Tier Capital. The company also announced the appointment of cybersecurity industry leader, Patrick Sweeney, as CEO. Sweeney comes to Area 1 Security with more than 25 years of high-tech executive and general management experience. He most recently served as CEO of Talari Networks (sold to Oracle in 2019) and held senior executive roles at Dell and SonicWall, where he consistently drove exceptional growth and financial performance.
The adoption of cloud-based email by companies large and small is now mainstream. According to Gartner's Email Security Market Guide, more than 70 percent of corporate email will be cloud-native — principally Microsoft Office 365 and Google Gmail — by 2021. In a world where the inbox is in the cloud, the architectures of legacy Secure Email Gateway (SEG) vendors continue to be challenged and are a vestige of the past, particularly when it comes to Business Email Compromises and other targeted threats. Advanced phishing protection, Multi-mode inspection, Cloud-native scale and integrated prevention, detection and response have emerged as key criteria for protecting organizations as they migrate away from traditional Secure Email Gateways to Cloud Email Security solutions, instead.
"Email security is fundamentally broken, with phishing attacks consistently breaching defenses, leading to significant business losses for organizations large and small. The simple fact is that 95 percent of breaches begin with a phish disguised as an innocuous email," said Sweeney. "By focusing on the earliest stages of an attack combined with the industry's leading small pattern analytics technology, Area 1 is uniquely able to bring preemption to email security. We stop phishing campaigns prior to their inflicting damage."
In the first half of 2020 alone, Area 1 intercepted and prevented $273 million in active financial cyber fraud perpetrated through sophisticated Business Email Compromise (BEC) phish. The company also blocked millions of phish missed by cloud email providers and legacy SEG defenses, underscoring the enormity of the problem organizations face.
"While email continues to be the predominant business collaboration application, innovation in Email Security has stagnated. We've seen damage from email security failures climb to outrageous heights over the past few years, with little indication of slowing down," said Alberto Yepez, co-founder and managing director of ForgePoint Capital. "Area 1's preemptive approach and a performance-based business model position the company to lead this rapidly growing market and disrupt legacy incumbents who have failed their customers time and again."
Yepez, a leading cybersecurity investor and serial entrepreneur, will also join Area 1's Board of Directors.
Area 1's expanded leadership and financing (which now totals $82.5 million) demonstrates fast-growing demand for its Cloud Email Security solution led by Fortune 500 customers across financial services, healthcare, consumer goods, manufacturing, and other industries. The new financing will continue the company's heavy product R&D investment, and significantly expand its go-to-market resources with a specific focus on an aggressive multi-tier channel strategy.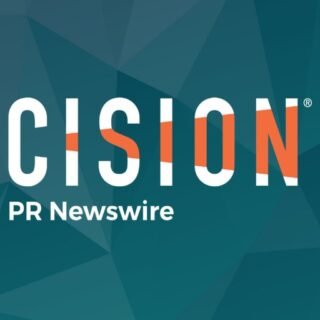 PRNewswire