Launching today, "All-In on AI" examines how extensive AI adoption offers a distinct competitive advantage to companies across a wide variety of industries. Widespread AI adoption is no longer merely the tech industry's prerogative; small to midsize companies and legacy businesses older than Silicon Valley can also benefit by integrating AI into their business strategies. "All-In on AI" delves into real examples of such companies that have transformed their business models, products, processes, strategies, cultures and more by fully embracing AI.
With less than 1% of large companies using AI extensively, the book uncovers and outlines the untapped potential of AI in a quickly accelerating digital world. It draws on the experience of its authors: Tom Davenport, a renowned author, academic, and specialist in business innovation, analytics, and artificial intelligence; and Nitin Mittal, the AI innovation award-winning leader of Deloitte's AI business, and principal, Deloitte Consulting LLP. By analyzing case studies and working with companies that have seen widespread AI integration transform their business, the authors thoroughly illustrate what it means to be "AI fueled," from strategic archetypes for adoption to the human side, technology and data, capabilities, and industry use cases.
"All-In on AI" focuses on the transformative capabilities of aggressive AI adoption, rather than the experiments and narrow deployments that characterize most companies' approaches. The "all in" approach to AI can help companies differentiate themselves from the competition. The book also calls for an assumption of augmentation, in which artificial intelligence and human capabilities can interact in business. It lays out what leaders will need to take into consideration when applying AI broadly across a company's enterprises.
"At Deloitte, we determined that AI would play a major role in our organization's future, and we have invested in embedding AI across our audit, tax, consulting and risk advisory businesses. Our commitment to becoming AI fueled means that our professionals and AI systems work closely and collaboratively, augmenting each other," said Jason Girzadas, Deloitte's managing principal of businesses, global and strategic services. "'All-in on AI' provides a roadmap for any business leader committed to transforming their business through the power of AI."
"All-In on AI" will help readers learn:
How companies with an "all-in" approach to artificial intelligence can transform their business models, operations and customer relationships and differentiate themselves from non-AI powered counterparts.
Why company leadership and culture are fundamental for a successful AI-powered transformation.
How AI can enable new business strategies, process designs and products/services for innovation and growth.
How case-study companies have sustainably achieved AI integration at a large scale.
How to develop ethical AI capabilities through transparency, fairness, reliability, privacy, safety, robustness and more.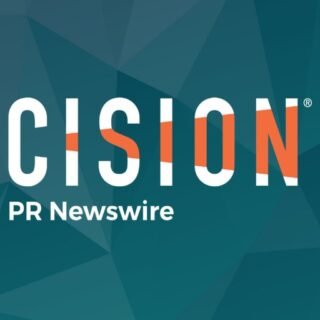 PRNewswire