Pioneering proptech home-moving platform Homemove, today launched its groundbreaking AI BETA valuation tool "Homer" and revealed that the average online property valuations are off by 13% – an average of £70,000 in London and £38,000 in the rest of the UK.
Homer harnesses the power of visual AI using image recognition and optical analysis to give the most accurate online property valuations available, unlike websites that can share property estimates which are off.
Homer uses over 20 data points and then visually analyses key property features from user uploaded images. It scans for structural damage, clutter, untidy rooms, and outdated interiors. Beyond simple data-driven estimates, this visual inspection captures the nuances of a home's value, giving sellers a more comprehensive understanding of its real worth. Added to a data-driven price estimate, this visual inspection offers sellers the opportunity to find out what their home is really worth.
Developed to tackle the issues many face in an increasingly difficult to navigate housing market, Homer can harness everything from last sold prices to extensions and energy ratings and help sellers understand how they can attract more buyers.
Considerations that the Homer AI tool works to when looking at property images includes:
Poor Maintenance: Overgrown landscaping, chipped or peeling paint, broken windows, rusted gutters, and visible mould/mildew can be indications of neglect. These visual clues might suggest to potential buyers that the house may have other, unseen issues due to lack of care.
Outdated Interiors: Dated wallpaper, old cabinetry, ancient appliances, worn-out carpets, and outdated bathroom fixtures can all make a home appear out of touch with current market preferences. Homes with updated interiors often command higher prices.
Clutter and Messiness: While this is more about presentation than the house itself, photographs that show cluttered, messy rooms can make spaces appear smaller and less appealing. A clean, well-staged home is more attractive to potential buyers and can affect the perceived value.
The research went on to show that 18% of online valuations were overestimated, 7% were  underestimated and a quarter of prices were out by more than 10%.
Nearly 1 in 7 of us are seeing our properties overvalued or undervalued by 20% or an average of £56,000.
For 3% of properties, the online valuations were off by more than £200,000 from the actual listing price
Homer's AI technology aims to enhance the valuable work of estate agents, by providing preliminary assessments and then connecting customers with professionals to guide them through the process.
James Freestone, COO and Co-Founder of Homemove said "Homer serves as a bridge, linking customers with human estate agents. Visual inspections remain vital in real estate, revealing clues that shape property value. With Homer, this takes these insights to a new level, analysing visual features in photographs to make even more accurate predictions."
"We are really excited to embrace technology's power and imagine a better world of property valuation that puts human insight and expertise at its core."
Homemove is an easy to use property platform which aims to connect millions of home movers with the best rated service providers to take the stress out of the moving process.
Homer is designed to link customers with local estate agents who can provide an appropriate and accurate valuation, building trust and fostering a more informed, satisfying experience for buyers and sellers.
Louis O'Connell-Bristow CEO and Co-Founder of Homemove added "For those looking to sell, understanding Homer's  insights means they can stage or modify their homes to appeal to the widest range of potential buyers, potentially speeding up the sales process and securing a better price."
"Knowledge is power. By providing these insights to regular people, they can negotiate sales or purchases with more confidence, knowing they're backed by data-driven insights. In essence, our platform's analytics not only decode the world of property design and valuation but empower everyday homeowners to optimise their spaces and investments in the most rewarding ways."
Homemove connects over 500 of the UK's best estate agents with thousands of customers seeking valuations across the UK. Trusted estate agents already on our platform will benefit from Homer for free; a website plugin will also be provided at no cost to these estate agents upon request.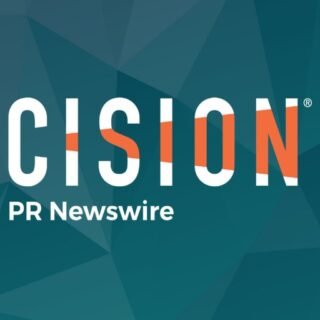 PRNewswire