AccuWeather, a global media publisher and undisputed leader in Superior Accuracy™ in weather forecasts and warnings in the world, today announced a first-of-its-kind partnership with global advertising technology leader, The Trade Desk. Marketers and media buyers can now leverage the AccuWeather Data Suite, directly in The Trade Desk platform. The Trade Desk is the first DSP to gain access to the global AccuWeather Data Suite and is available in many regions of the world, including North America, Europe, the Middle East, Asia Pacific, Latin America and more.
Weather can influence nearly every decision a buyer makes, and increasingly advertisers are using AccuWeather's data portfolio to help enhance advertising results. Real-time, hyper-localized, refined weather data and forecasts can make advertising more effective. The AccuWeather Data Suite includes weather conditions (temperature, precipitation, wind, etc.), related health risks, mood and lifestyle activities (allergy, UV, arthritis, golf, hair frizz, landscaping, etc.), and customized segments based on advertising objectives. The AccuWeather Data Suite, available through The Trade Desk, can be leveraged by marketers and media buyers across channels, including display, video, mobile and CTV. AccuWeather data is privacy-conscious and does not use personally identifiable information or past-action cookies.
"Since weather drives more e-commerce than Cyber Monday, a change in the weather conditions can substantially impact your sales results." said, Mark D'Andrea, Chief Revenue Officer at AccuWeather. "Our proprietary forecast data segments can markedly improve an advertiser's and/or marketer's results by enabling them to better target customers with the right information at the precise moment it matters the most. Therefore, it simply made sense to partner with the best independent DSP in the world to enable our data access to benefit the outcomes of our shared customers around the world."
Marketers and media buyers can benefit from accessing the AccuWeather Data Suite through The Trade Desk in several ways, including:
Global scale
Pricing efficiency
Current and future forecasting (e.g., today, tomorrow, weekend; climate, wildfire, flood, risk and other custom segments)
Option to create custom data segments based on specific marketing needs
"The principles of programmatic advertising lie in the ability to leverage data and decisioning in digital media buys," said Jay Goebel, GM of Data Partnerships, The Trade Desk. "Weather offers important, privacy-conscious datapoints that can dynamically change the creative and message of a campaign to make it more relevant to the audience. We are thrilled to welcome AccuWeather's Data Suite to our stable of data partners that our advertising clients can leverage to make the most informed buys possible."
With this partnership, AccuWeather is furthering its commitment to providing simple, easy-to-implement data-first solutions aimed at helping partners drive business impact.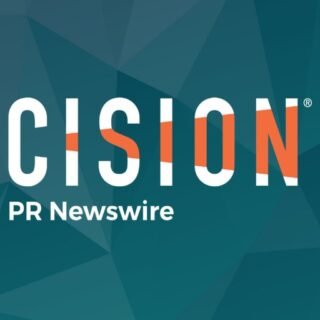 PRNewswire