ChenMed, a leading primary care provider serving Medicare-eligible seniors in 12 states, today announced a new quality of care benchmark that quickly could become a transparency standard for healthcare. The hyper-growth medical practice reports third-party survey results showing 84 percent of seniors ages 65 and older feel it is very important for their doctors and medical care teams to be COVID-19 vaccinated; and simultaneously confirms that 96.9 percent of staff nationwide are COVID-19 vaccinated.
"Fear of COVID-19 infections and associated public policy measures continue to weigh heavily on the minds of patients of every age," says Jason Lane, M.D., ChenMed National Medical Director, Clinical Strategy and Outcomes.
Board certified in both infectious diseases and internal medicine, Dr. Lane adds, "We are encouraging every grandparent, parent and young adult to keep asking medical providers this simple question when confirming their next doctor or dentist appointment: 'Are you and all of your care team members vaccinated against COVID-19 to protect me and our community?' Note the response and then decide where, when and how you will have your next in-person appointment. Remember telemedicine appointments may be an option – especially if you or your loved one has underlying health challenges, or is not yet COVID-19 vaccinated."
ChenMed, which presently operates more than 80 Chen, Dedicated and JenCare Senior Medical Centers in 12 states, has successfully vaccinated 100 percent of doctors and staff at over 70 of its practices by educating and encouraging care team members and patients alike through its ongoing and multifaceted VaxTheNation® initiative.
"As a global-risk medical practice transforming care of the neediest populations, our centers are located in underserved neighborhoods," notes Faisel Syed, M.D., ChenMed National Director of Primary Care. "And, while 89 percent of seniors nationwide are now protected by COVID-19 vaccinations, less than 70 percent of the seniors living in underserved communities have been vaccinated to prevent COVID-19 infections, hospitalizations and deaths. We must stay focused on helping the most at risk."
The ChenMed primary care practices at which 100 percent of doctors and staff have received COVID-19 vaccinations include: 100 percent of Chen Senior Medical Centers in Miami; 100 percent of Dedicated Senior Medical Centers in Cincinnati, Houston, Jacksonville, Lakeland, Philadelphia, St. Louis, and Tampa Bay (Bradenton, Clearwater, Largo, Tampa, St. Petersburg); 100 percent of JenCare Senior Medical Centers in Louisville, New Orleans, and Richmond. "We're making great progress on getting all patient-facing staff vaccinated, and our company-wide goal remains 100 percent," explains Dr. Lane.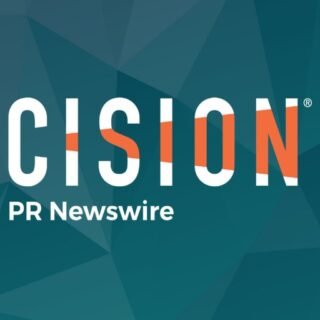 PRNewswire